Ingredients
1 cup of Basmati rice
2 cups of water (use the same size cup as your rice cup)
1 bay leaf
1 clove
1 cardamom
Pinch of salt
A big thank you to my dear friend and amazing cook Per, for sharing this recipe.
Get it right
Wash rice as described on packaging.
Bring water to a boil in a pot.
Add bay leaf, cardamom, clove and pinch of salt.
Put the rice in the boiling water.
Stir the rice till water is boiling.
Put lid on pot.
Simmer for 15 minutes.
Even if you feel the urge ;-), do not take off the lid.
Take pot of stove and leave for 15 minutes.
DO NOT take the lid off the pot.
After 30 minutes you can lift the lid and take out the bay leaf, cardamom and clove.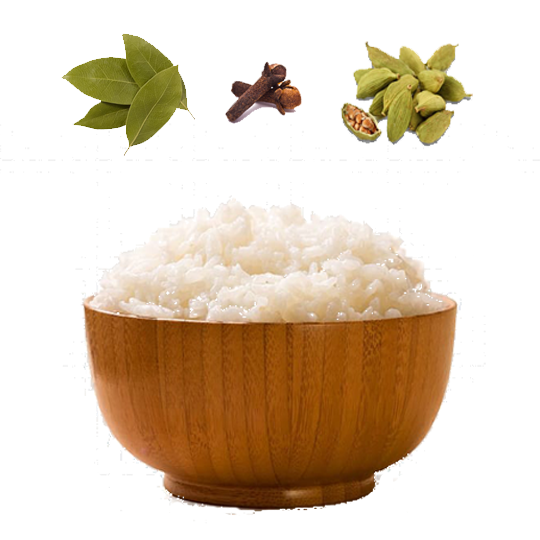 Ingredients
for two hungry cyclists
1 cup of Basmati rice
Vegetable/olive oil
Dark soya sauce
150g chicken breast (or no chicken)
1 or 2 tablespoons green curry paste (1/2 jar Ayam Thay Green Curry Paste)
1 tin coconut cream
1 handful of green beans
1 carrot
1 small red capsicum
1 spring onion
or whatever vegetables happen to be in season, such as tomatoes, eggplant, yellow and orange peppers, okra, etc…
Optional
1 cup fresh basil, chopped roughly
Red chilli pepper sliced
Preparation
Prepare the rice according the instructions (don't lift the lid ;-)).
Cut the chicken into pieces, put the pieces in a bowl and sprinkle with pepper and soya sauce. Let it marinate for a while.
Fry the chicken in a separate pan with vegetable oil, put the chicken in aluminium foil to keep it warm.
Clean the green beans (if needed cut them in half or thirds). Cut the capsicum into chunks; cut the carrot and spring onion into pieces.
Add vegetable oil in a pot over medium-high heat. Add a large tablespoon green curry paste (half jar Ayam) and 3 tablespoons of coconut cream.
Stir for 1 minute till it boils (do not let it burn).
Add rest of the coconut milk and keep stirring till boiling.
Put the green beans in the pot; boil gently for approx. 3 minutes. Add the carrot, boil gently for approx. 3 more minutes. Add the capsicum boil gently for approx. 3 more minutes.
Taste for saltiness, if desired, add extra fresh red chilli.
Take the pot off the heat and let it cool down a bit.Add the chicken, with the soya residue in the pot, stir and finish it off with basil.
Rice in a bowl, and serve the curry on top.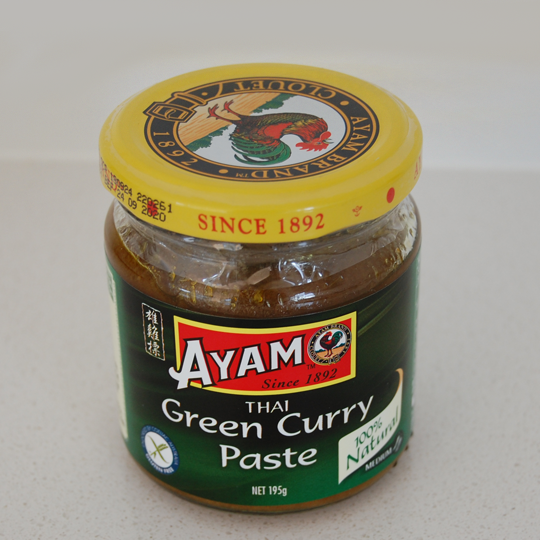 Ingredients
1 egg or more (same size)
Preparation
Bring water to the boil in a pot
Set timer to 5.20 minutes/seconds (for a small egg, a big egg needs more seconds)
Put egg(s) in boiling water
Turn on timer immediately
When timer beeps, take pot of heat and pour water in sink
Pour cold water over the egg(s) (in the Netherlands it's called "scare an egg").
Serve and eat egg while it's still warm